I've really been loving some of the cover art trends on recent releases so I knew when I heard about this Top Ten Tuesday I knew I needed to take aside the time to participate, even though it's kind of a last minute thing. Anyway, for those of you who don't know Top Ten Tuesday is a weekly meme created by The Broke and the Bookish and now hosted by That Artsy Reader Girl. Anybody who wants to participate is encouraged to do so.
---
#1.
The Black Cathedral by Marcial Gala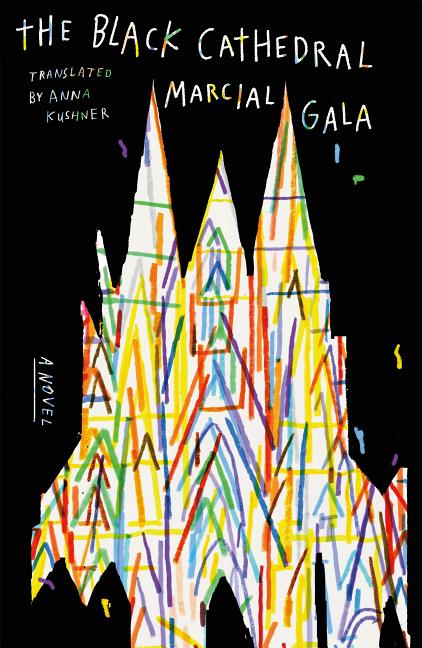 I recently checked this book out from the library even though I barely knew what it was about. I blame the allure of the cover art… I love how it looks like a colorful children's drawing but it's also more intricate than you initially notice.
---
#2.
The Little Girl Who Was Too Fond of Matches by Gaétan Soucy 
I haven't read this book but I like weird stuff and I understand this fits the bill. I don't usually like this kind of art (I prefer a more realistic style) but for some reason I just love this picture.
---
#3.
Loteria by Mario Alberto Zambrano
This whole book is gorgeous, I bought a copy on Amazon a few months ago. The artwork is simple but absolutely stunning at the same time.
---
#4.
Zenobia July by Lisa Bunker
I really enjoyed this book and I think the cover art offers a outstanding representation of the main character.
---
#5.
The Shape of Water by Anne Spollen
Another odd-looking one. I'm not sure what it's about, but the cover art makes me want to go out and buy a physical copy of it in mint condition so I can look at it whenever I want.
---
#6.
My Eyes Are Black Holes by Logan Ryan Smith
I remember being surprised by how amazing the cover artwork looks considering it's a self-published book.
---
#7.
The Last Words of Madeleine Anderson by Helen Kitson
I kind of wanted to get this book in print as opposed to on Kindle because of how pretty it was. I would have had to be prepared to throw away some money to get a physical copy vs. a Kindle download, though.
---
#8.
They Do The Same Things Different There by Robert Shearman
I love this creepy-ass cover art with all my weirdo heart. I'm not a huge short story reader by this book makes me want to buy it ASAP and then read it to see if the contents are as disturbingly creative as the cover.
---
#9.
Lot by Bryan Washington
I think the artist who worked on this cover deserves props for being creative and for being thematically true to the story (finding something to cling to among poverty and a life that seems essentially like a shitload of dead ends.)
---
#10.
The Book Without Words by Avi
Both the layout of the text and the cover art are just beautiful, and even though it's a kids' book I bet it's got a good chance of being worth reading.
---