My family and I have been watching a lot of horror movies lately (especially horror comedies,) and since it's Halloween I thought I'd throw together a list of some of my recommendations. Since I want to include more films on my list I've decided to keep my descriptions brief. I love horror movies when they're good, but there's so much shit you have to sift through first. I hope this list will help you find some of the more quality examples of the genre and maybe some hidden gems you've never heard of before.
---
---
Let the Right One In (2008)
My all-time favorite film of any genre. This movie is more of a drama with horrific moments than a typical horror film but it's a chilling and beautiful portrayal of loneliness and the pain of growing up. It's also a rare example where a film is better than the novel it was adapted from.
2. What We Do in the Shadows (2014)
Okay, this movie isn't scary at all. But as a deadpan satire of surprisingly likable vampires out of touch with the modern world, it's utterly brilliant. You can expect to be quote lines from this film for a long, long time after you watch it.
3. An American Werewolf in London (1981)
This is hands-down the best werewolf movie of all time and it's one of the few horror/comedies that succeeds in being both funny and scary. It's quotable, bleakly funny, and the transformation scene is unparalled.
4. Shaun of the Dead (2004)
I'm apparently in the minority in thinking most of Edgar Wright's movies are really over-rated, but this one will always have a special place in my heart. It's cult classic status is well-deserved.
5. Zombieland (2009)
Despite the gore, Zombieland is sort of a feel-good buddy movie and it's much lighter in tone than a lot of the films on this list. Woody Harrelson makes the movie as a gun-toting tough guy who loves killing zombies almost as much as he dreams of finding a cache of Twinkies in the wake of the undead apocolypse.
6. Tucker and Dale Vs. Evil (2010)
Even though the premise might not seem like much on paper, Tucker and Dale Vs. Evil delivers the laughs and over-the-top gory kills while making the viewer sympathize with the two good-hearted hillbillies unwittingly put in the center of the chaos.
7. The Cabin in the Woods (2011)
My recommendation is that you go into this movie knowing as little as possible. It's a wild ride.
8. The Final Girls (2015)
A clever premise executed with lots of laughs and a bit of pathos. Adam Levine steals the show as the ultimate stereotypical alpha-hole.
9. Hereditary (2018)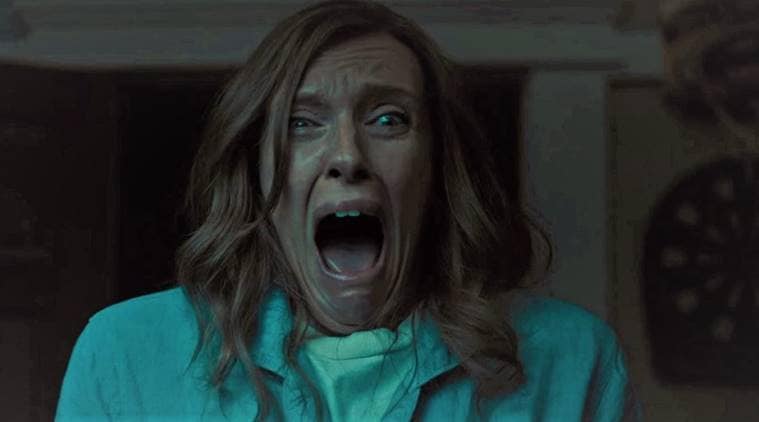 I decided to take a break from horror comedies on this list long enough to put this cinematic piece of psychological trauma. This movie will mess you up. It also reminded me once again of why Toni Collette is one of my favorite actresses of all time.
10. The Witch (2015)
This isn't a movie for everybody but I was impressed by it. It's a slow burn piece of folk horror that keeps you guessing and features Anya Taylor-Joy in a star-making performance.
11. Get Out (2017)
This is another love-it-or-hate-it type of movie that is better to go into without knowing much about it. It's got a really unique set-up and is guaranteed to spark discussion and debate among it's viewers.
12. Train to Busan (2016)
Who knew a zombie movie could be so emotionally wrenching? Train to Busan keeps up a break-neck pace while making you care about the characters and keeping you on the edge of your seat for the entire duration.
13. Happy Death Day (2017)
With a fast-paced and darkly funny storyline, Happy Death Day also manages to serve up an appealing character arc for it's heroine and a twist I actually didn't see coming.
14. Severance (2006)
Wow, I wasn't expecting this movie to be as dark as it was. Severance is deadpan British comedy meets social satire meets a torture flick. The misanthropic edge this movie has combined with the realism of it's characters makes the carnage more meaningful than the average hack-and-slash.
15. Henry: Portrait of a Serial Killer (1986)
Unlike a lot of the movies on this list, there's no comic relief to be found in this harrowing low-budget character study, based on the lives of the serial killer Henry Lee Lucas and Ottis Toole. It's not a perfect film by any means but the gritty, unpolished portrayal of societal decay is genuinely unsettling.
16. A Quiet Place (2018)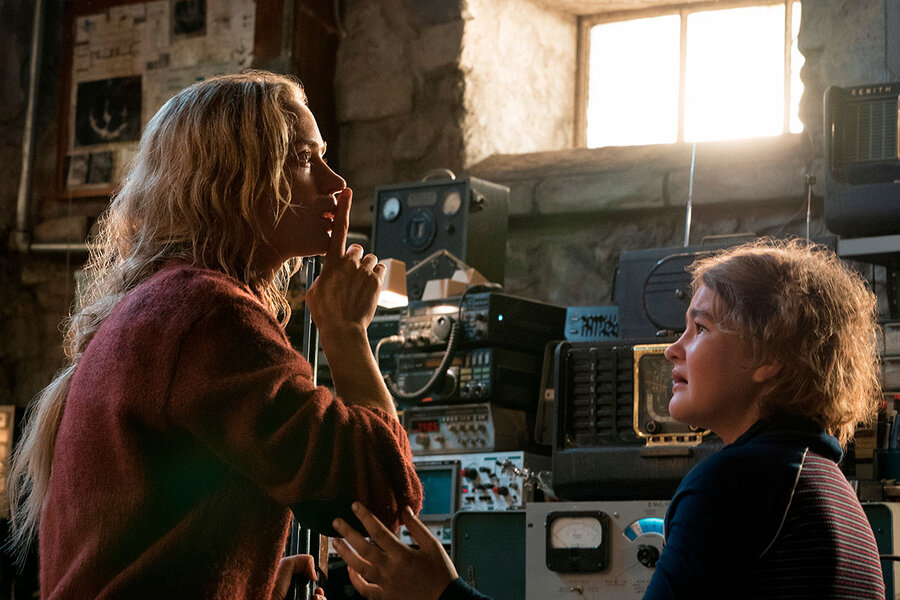 There is virtually no onscreen blood or gore in A Quiet Place, but the amazing amount of tension it builds and the way it makes us care about it's characters gives it a hypnotic quality that makes it hard to look away. You can be forgiven for keeping the bedroom light after watching this one.
17. The Lost Boys (1987)
Campy and shoddily acted at times but wildly entertaining, The Lost Boys was my first real horror flick and I get a kick out of it every time I watch it. It's insanely quotable and let's face it, doesn't everybody kind of wish they had a kooky grandpa like the one in this movie?
18. Gerald's Game (2017)
I've never read Stephen King novel this was adapted from but I was shocked what a good job Mike Flanagan did. The ending isn't up to par with the rest of the movie, but otherwise Gerald's Game takes a story that's mostly a woman handcuffed to a bed and makes it unbearably intense and heart-breaking. The kid from E.T. scared the shit out of me as the protagonist's father. Trigger warnings a-plenty.
19. Hush (2016)
This bare-bones thriller is what got Stephen King interested in filmmaker Mike Flanagan in the first place. The storyline of a deaf woman being terrorized in her home by an intruder might seem like a take on Wait Until Dark (1967) with the protagonist's disability changed, but the acute attention to detail and sympathetic lead make it stand on it's own terms as a film worth seeing.
20. The Shining (1980)
An oldie but a goody. I don't consider myself to be easily scared when it comes to horror movies but there are still some scenes in this one that freak me the fuck out.
21. Dead Alive (1992)

While Dead Alive is utterly cheesy and the actors won't be winning any awards any time soon, Dead Alive is blood-soaked demented fun and a startling departure from the big-budget mega money-making films Peter Jackson would direct later in his career.
22. Fido (2006)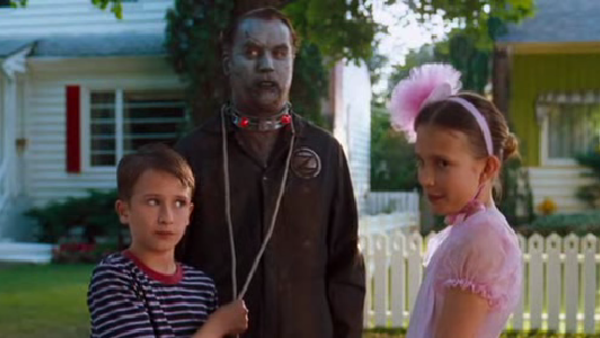 Fido depicts a dystopian 50's-like society where zombies have been domesticated and kept as pets, and it's just as outlandish and silly as you'd expect. But it's also witty and occasionally a little sweet.
23. Vampires vs. the Bronx (2020)
This is a movie older kids can watch and enjoy with their parents, but IMO it also has enough bite (pun totally intended) to go on a list of horror movies. The child leads are endearing and the film is full of funny one-liners and in-jokes for horror fans.
24. Attack the Block (2011)
Another horror-comedy that isn't scary in the least, but has a lot of humor and creative monster design (IMO these aliens don't look scary in the least but I guess I'd feel differently if I was watching them disembowel someone.) Another winner from the United Kingdom.
25. Get Duked (2019)
Get Duked is a bizarre mix of stoner comedy, slasher movie, and social commentary that still managed to win me over; it's funny and the combination of a geeky homeschooled kid and three dumbass delinquents fighting geriatric psychopaths straight out of The Most Dangerous Game held my interest from beginning to end.