Six for Sunday is a weekly book tag created in June 2017 by Steph at A Little But a Lot.
I've already made a REALLY long (and more generalized) list here, but I figured I'd try to narrow it down a little to six I plan to read in the near future.
Between Perfect and Real by Ray Stoeve
I got this for my birthday (thanks Mom and Dad) and I'm planning on reading it next.
2. Aristotle and Dante Dive Into the Waters of the World by Benjamin Alire Seanz
I finally read Aristotle and Dante Discover the Secrets of the Universe (review here) so now I know what all the hype is about! I hope this one is just as good! (Also: I'm looking forward to reading The Inexplicable Logic of My Life.)
3. Freeing Finch by Ginny Rorby
I own this book and I started reading it at one point, but then I decided I needed a break from Transgender-themed stories for a while. I like how all of Rorby's stories seem to have a lot to do with animals and nature, and I'm also interested in reading some of her other books (Hurt Go Happy looks good.)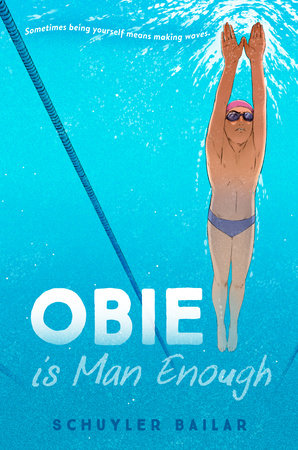 4. Obie is Man Enough by Schuyler Bailer
Something about this cover really appeals to me. I guess it's because I really like swimming and pools. 🙂
5. The Mighty Heart of Sunny St. James by Ashley Herring Blake
I really liked Ivy Aberdeen's Letter to the World so I'm definitely interested in checking out more books by this author. Also: I want to read Hazel Bly and the Deep Blue Sea.
6. A Boy Erased by Garrard Conley
I definitely want to read this BEFORE I see the movie! 🙂