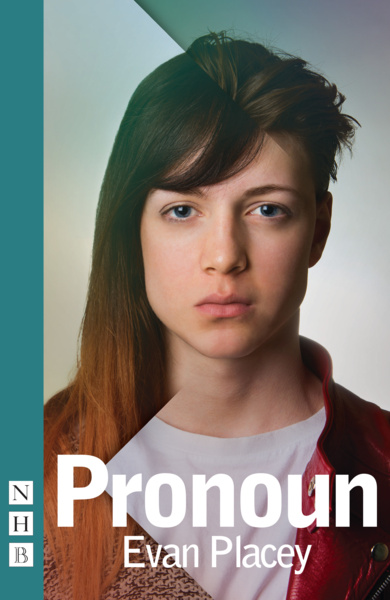 Title: Pronoun
Author: Evan Placey
Genre: GLBTQIA+ Plays
Number of Pages: 72
Rating: C
Recommended?: No
Warning: This review contains spoilers
---
Pronoun is about a transgender boy named Dean and his former boyfriend Josh, who is angry and confused about Dean's transition. Dean's hero is James Dean and he often has imaginary conversations where the classic movie star comforts him and encourages him through tough situations. The real people in Dean's life are not so encouraging- belittling, deadnaming, and misgendering him at any possible opportunity.
This play was hard for me to read because of how shitty everybody was to Dean. Otherwise it was actually kind of boring, there was nothing about the story or characters that I haven't seen before in stories with Transgender characters. My main problem was with Josh and how his whole character was handled.
I understood his frustration because he though he and Dean (formerly Izzy) would be together forever and all of a sudden there are these major changes he can't process. My issue was with how he treated Dean. His final gesture (giving Dean the money for his surgeries) didn't seem like enough of a reason for them to get back together, especially when he didn't even apologize for his horrible behavior throughout the play. It just felt like Josh was never going to fully accept Dean for who he was and Dean could have done better.